A Pawn in their Game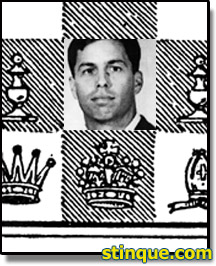 For the past couple of days CNN has been intermittently running with the story of Capt. Michael Speicher, a Navy pilot who was the first American casualty of the "first," 1991 Gulf War.  Speicher's plane was shot down over Anbar province during a bombing raid, and the pilots remains were apparently discovered and buried by Bedouin tribesmen. Recently an Iraqi civilian informed US forces of the location of the remains, and a positive identification and repatriation soon followed.  One interesting footnote to the story, however remains largely unexplored. The CNN story notes:
He was originally listed as "Killed-in-Action/Body-Not-Recovered" in May 1991. That status changed in 2001 to "Missing in Action," and then to "Missing/Captured" in 2002, based on sighting reports in Iraq. Those sightings have since been discredited.

His status was changed back to MIA earlier this year.

"All the evidence that we were getting seemed to suggest that Scott was alive and being held against his will," Nels Jensen of Little Rock, Arkansas, a high school friend of Speicher's, told CNN. "And you know, we never sent out a search and rescue party, and if we had … none of this mess would probably have been necessary."
With all the recent focus on the peculiar nutty conspiracies of the "Birther" crowd, its easy to forget that the promotion of such improbable scenarios for political gain has long been a staple of the U.S. political scene. Indeed, throughout the 1970s and 1980s, the theory that dozens, if not hundreds of U.S. servicemen missing in action since the Vietnam war were still being held in secret Vietnamese detention camps was often floated as a means of stirring up anti-communist fervor among the U.S. populace, and despite the outlandish nature of the charge it took firm root in the national consciousness.
And in the wake of the stunning revelations of official misconduct in the reporting of the true circumstances of the death of pro-NFL football player turned Army Ranger Pat Tillman, it should come as little surprise that the Bush Administration was quite willing to cruelly abuse the friends and family members of another serviceman by fanning false hopes that he might be alive, in order to extract further propaganda material in the run-up to the second Gulf War of 2003.  Never mind that the plausibility of such a scenario was virtually nil: why would Saddam Hussein risk certain invasion by keeping a U.S. airman imprisoned for 11 years? What could he possibly have to gain by it? And even accepting the implausible scenario of a soldier who had been kept imprisoned for a few several years after the war, would Saddam not have had such a prisoners secretly executed and cremated many years earlier precisely to avoid the fiasco that would result from his discovery? To say that the story of his continued imprisonment stretched credulity is to be far too generous to the story tellers.
There is a lesson in all this, of course. The lesson is that we ordinary citizens are too often viewed as little more than pawns to be shifted about in the geopolitical power struggle of the warmongers who hunger for the wealth of other peoples and other nations.
Add a Comment
Please
log in
to post a comment