Maverickety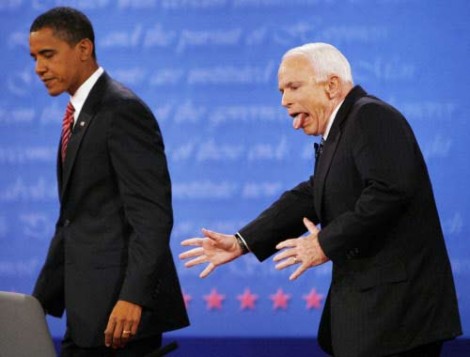 Screaming and stomping his widdle feet:
Sen. John McCain (R-AZ), who was of course President Obama's Republican rival in the 2008 general election, has announced that he will vote against Sonia Sotomayor, Obama's first nominee to the Supreme Court.

In his floor statement, McCain harshly criticized Sotomayor as an activist judge who does not respect the legislative branch, the written law, or the will of the people — and who is now trying to hide from that record ….
This is very good news for Rudy Giuliani.
Add a Comment
Please
log in
to post a comment