Hues on First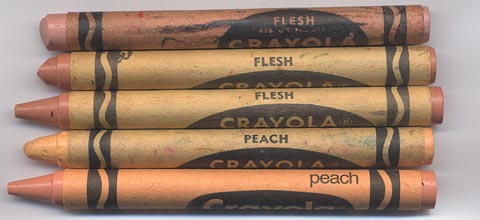 We really didn't want to get involved with the Skip Gates mess because, well, it wasn't a mess. In fact, if you set your Crayolas aside, it's very straightforward: neighbor suspects guy of breaking into his own house, calls the police, who visit the guy, who gets somewhat pissed that he's suspected of breaking into his own house, so the police haul him in for talking back at them on his own porch.
Even wingnuts should understand that one. Heck, place it in Texas, and they'd be ranting about the government harassing godfearing homeowners, and blaming President Mombasa for not doing anything about it.
But it does involve Crayolas, and it happened in Commiebridge, Massachusetts, and the Reality Inversion that is 2009 continues apace.
When we last left the scene, Barry was going to have a pint with his old pal Gates and his new pal Arresting Officer, and we thought that would be the end of it. But we, as has been amply documented, are hopelessly naive.
What kept the issue brewing Monday (we have no shame) was a resolution introduced by Rep. Thaddeus McCotter (R-Faulkner), who swore to Firedoglake he was too busy being "focused on health care issues" to answer silly Birther questions, then demanded that Congress force Obama to "retract his initial public remarks and apologize."
Even that we may have let pass — except it brought to mind a curious story posted Sunday night by Oregon's own WorldNetDaily, which longtime readers will know as our favorite canary in the septic tank for wingnut issues.
The WND headline pretty much covers it: "Shock video: Professor Gates goes on N-word rant".
The story wraps around a C-Span video of Gates in 1996, speaking at All Souls Church in DC. Promoting his book The Future of the Race (with "radical black professor" Cornel West), Gates talks about the role of affirmative action in integrating "racist historically white institutions in American society," using his own early-'70s admission to Yale as an example:
And in his relaxed, informal talk to a church audience — no god damn America here — Gates indeed indulges himself in a little Richard Pryor:
"We're also trying to end what we used to call the one-nigger syndrome — you know, this place ain't big enough for more than one of us."
(We had to transcribe that from the end of the clip, by the way — WND's quote of the passage curiously omits "used to".)
WND's attempt to smear Gates with his own "clearly racially divisive remarks" only highlights what we already know: this this, like the Birther movement, has everything to do with Crayolas. But even they have to engage in Racism By Other Means instead of playing it straight, which suggests that we as a nation have made some progress in the past couple of generations.
After all, we did elect a half-Haole as president.
Add a Comment
Please
log in
to post a comment