Self-Destruction Derby Standings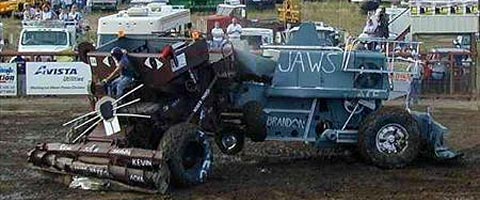 Entrant
Latest Play
Analysis
John Ensign
Parents blew $96,000 on
mistress
After lurking at the back of the field, shot into the lead Thursday with a potential felony. May pull off a stunning upset.
Sarah Palin
Blame Rahm
Never count out the Quitacuda, but she's heading for a soft landing with a multimillion-dollar book contract. Which is more than Michele Bachmann has.
Mark Sanford
Soulmate ≠ Wife
Lightning out of the gate, but fading fast. Reputation in tatters, marriage a shambles, but may keep job. Is that all you got? Take a hike!
Add a Comment
Please
log in
to post a comment