We Have a Felony!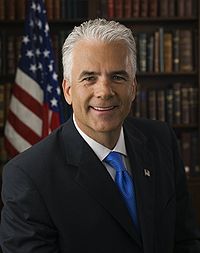 Ladies and Gentlemen, this might be the GOP scandal of the year:
It looks like John Ensign's sexual dignity — which hasn't been high lately — has plunged to new depths. His lawyer has just released a remarkable statement saying that Ensign's parents paid the Hamptons $96,000 after he told them about the affair.
From the statement:
In April 2008, Senator John Ensign's parents each made gifts to Doug Hampton, Cindy Hampton, and two of their children in the form of a check totaling $96,000. Each gift was limited to $12,000. The payments were made as gifts, accepted as gifts and complied with tax rules governing gifts.
Structuring anyone?
Add a Comment
Please
log in
to post a comment