You Say Softball, We Say Soft Porn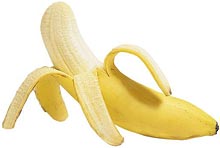 One of Sully's readers draws our attention to the Q's of Time's Q&A with Sarah Palin…
I wanted to start out somewhat philosophically: Did you feel that the institution of government was no longer the best way to bring change about?
Is that because you feel you don't have a mandate anymore?
When you resigned from the AOGCC [Alaska Oil and Gas Conservation Commission], that was a huge catapult for you. Do you think this might catapult you as well? Or do you see it as kind of a selfless move, more for the state than for you?
Why make the announcement on July 3? Because I think that date more than anything set people off — right before the three-day weekend. People assume scandal.
At one point during the campaign you said Hillary Clinton whines a little bit too much about being in the public eye. Do you now sort of sympathize with her?
Now that you've thought about Alaska, what do you think might interest you moving forward?
You sound a lot like someone, campaigning for other candidates, perhaps fundraising for them, who's going to run in 2012. Is that an interest?
So you wouldn't rule it out?
What do you think is particularly wrong with what Obama is doing now?
Two of his big platform issues now are universal health care and your favorite issue, energy, his global-warming plan. What do you think of his positions on both?
And health care?
Add a Comment
Please
log in
to post a comment