Question Time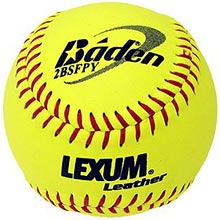 June 23, 2009:
"Under which conditions would you accept the election of Ahmadinejad, and if you do accept it without any significant changes in the conditions there, isn't that a betrayal of the — of what the demonstrators there are working towards?"
July 15, 2004:
"Last Friday, the Senate Intelligence Committee released a report that shows that Ambassador Joe Wilson lied when he said his wife didn't put him up for the mission to Niger… Doesn't Joe Wilson owe the President and America an apology for his deception and his own intelligence failure?"
The first question was asked yesterday at Obama's press conference by Nico Pitney of the Huffington Post, who's been liveblogging the Iranian protests from the start. The second question was asked of Scott McClellan five years ago by celebrated gigolo Jeff Gannon.
We contrast them here because of a Politico-inspired "controversy" over Pitney's appearance at the news conference. Although the AP and Reuters conventionally have the privilege of first dibs at pressers, Obama inserted Pitney between them.
Pitney himself reports that the White House invited him to ask a question submitted by Iranian readers of his blog, and made sure he was within camera range. But the question itself wasn't cleared in advance, nor was there a guarantee he would actually be called to ask it.
This of course is now being played as an example of Obama "manipulating the news," which is much more fun to chatter about than the substance of the question or the response. And given how the national media has done an outstanding job of keeping its eyes off the ball in recent years, we thought it would be helpful to remind them what a real softball looks like.
Add a Comment
Please
log in
to post a comment