Macacawitz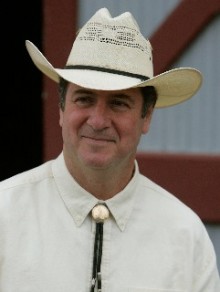 Dick Cheney won't go away. Rick Santorum won't go away.  And sadly, neither will the one douchebag who almost ruled them all:
Earlier today, former Republican senator George Allen officially launched his latest venture, "an industry-backed anti-regulatory group" called American Energy Freedom Center. In a webcast today, Allen claimed that he wants to "tell people the truthful story about America's energy potential that has never been told before."
Let me guess, he knows more about energy than anyone in the country (except Sarah Palin).
Allen's new organization is a partner group to the Institute for Energy Research, which is partially funded by Exxon Mobil and run by Robert Bradley Jr., who worked at Enron. In 2003, Bradley wrote the book "Climate Alarmism Reconsidered," which argued that "that climate alarmism and its corollary, policy activism, are unwarranted and counterproductive" in the face of global climate change.
Go here and read about what he did to his siblings.  Then tell me whether you think he has anything useful to say.
Add a Comment
Please
log in
to post a comment