We'll Follow the Rule of Law When We Damn Well Feel Like It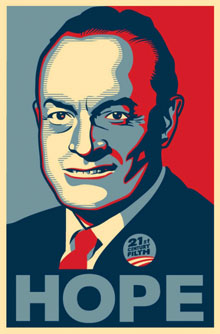 Finally, some fresh air on the torture issue:
"I think it's important to also know that this is the law, this isn't a policy."
Michael Mullen, chairman of the Joint Chiefs of Staff, laying out clearly the Obama Administration's plans to prosecute the architects of the Bush torture program, which violates international treaties and federal—
Hold on. He's actually shooting down the Obama Administration's plans to continue indefinite detentions without appeal to habeas—
Oops, we're sorry. He's really talking about Don't Ask Don't Tell. Never mind.
Image: 21st Century Filth
Add a Comment
Please
log in
to post a comment