Justice is a Partisan Cause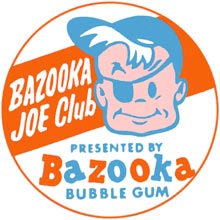 While everyone gets excited about today's dueling national-security speeches from Barry and the Dark Lord, we're left bewildered by a (fleetingly) secret meeting Barry held yesterday with leaders of law-and-order groups.
And by "law and order," we mean the usual suspects: human rights and civil liberties organizations.
You know, folks devoted to the ideals and traditions of the Constitution and the rule of law. Or, as they're known in today's political environment: left-wing extremists.
When did upholding the nation's highest laws become a partisan cause? Even Rachel Maddow, whose program last night featured Newsweek's Michael Isikoff dishing about the meeting, labeled the segment "Left Cross".
It's not as if the meeting covered topics over which reasonable people may disagree — health care, say. Or the relative merits of a carbon tax versus cap-and-trade. Or whether Harry Reid is craven, or merely cowardly.
Instead, discussion focused on the innovative ways Barry is preserving the Bush Legacy: Bagram as an extrajudicial prison, ad hoc military kangaroo courts instead of criminal trials, violators of torture laws — potentially capital offenses — roaming free.
No-brainers, really. A government of laws and not men, and all that.
But apparently suggesting that our laws be enforced makes us interest-group whiners. Some days it seems the only law Barry still cares about is DADT.
As reported by Isikoff, Barry got particularly testy when pressed on prosecuting the criminal conspiracy behind the Bush torture policy — he called it distracting. Doesn't everyone realize that Eric Holder is busy? That there are other important issues being pursued?
Well, yeah, sure. But we also recall Barry bragging that he could walk and chew gum at the same time. Surely that would be one of the easier campaign promises to keep.
Friendly Fire at the White House [Newsweek]
Add a Comment
Please
log in
to post a comment