Blowjob? Or Torture?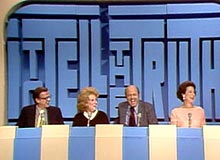 A. "Do you want to go down the road of Nigeria and corruption and have a country in which, as long as he's popular, he can break the law?" (Newt Gingrich)
B. "Presidents are not ordinary citizens. They are extraordinary, in that they are vested with so much more authority and power than the rest of us. We have a right; indeed, we have an obligation, to hold them strictly accountable to the rule of law." (John McCain)
C. "Under the Constitution that we swore to defend, these are serious crimes, crimes that our constituents would go to prison for. And do we hold the president, the top-ranking law enforcement official in our country, to a lower standard?" (John Boehner)
D. "I know that morality is not supposed to be the issue here… However, I don't think anyone can completely compartmentalize himself and totally disregard other things going on." (James Inhofe)
E. "The chief law-enforcement officer of the land, whose oath of office calls on him to preserve, protect and defend the Constitution, crossed the line and failed to defend and protect the law." (Jeff Sessions)
F. "By his words and deeds he chose to place himself above the law. By his words and deeds he has undermined the rule of law in America to the great harm of this nation." (Sam Brownback)
G. "In a country based on the system of laws, which is really the great gift given to us under the terms of our Constitution, there needs to be a consistency of application. The idea that all people are equal under the law is not a relative term." (Judd Gregg)
Answers:
A. Blowjob. B. Blowjob. C. Blowjob.
D. Blowjob. E. Blowjob. F. Blowjob. G. Blowjob.
Statement By Senator John McCain [1999]
House debates articles of impeachment [CNN, 1998]
Senators Talk About Their Votes in the Impeachment Trial [NYT, 1999]
Add a Comment
Please
log in
to post a comment