The Snowflake Menace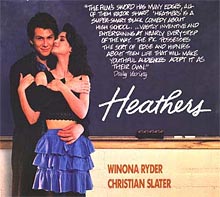 Like our President, we're all about finding common ground with our enemies. And we think we can now agree that the decline in our nation's values began in 1965.
That's the year "Kimberly" entered the top five names for baby girls. The downward spiral of Decorator Names had begun.
Consider the popular names leading up to that annus horribilis. Lisa. Mary. Susan. Karen. Linda. Plain names. Utilitarian names. Democratic names that underscore how we're all created equal.
But with Kimberly, America entered the era of Barbie dolls. Heather first shows up in 1974, Ashley nine years later. Brittany — Brittany! — begins terrorizing the innocents in 1989, and throughout the Nineties everyone's rushing to out-snowflake their neighbors. (Samantha is a witch or a slut, not a little girl.)
The trend is less pronounced among boys, but once Jason breaks the ice in 1973, we're suffering Joshuas, Tylers, Jacobs and Ethans in the years ahead — names that cry out for targeting during dodgeball.
The kids will survive, as they always do. But they'd have a better start in life if their parents would stop handing them trophies for being born.
Add a Comment
Please
log in
to post a comment