Douchebag of the Day
The driver of this Audi R8, undoubtedly male, who managed to take up four handicap spaces: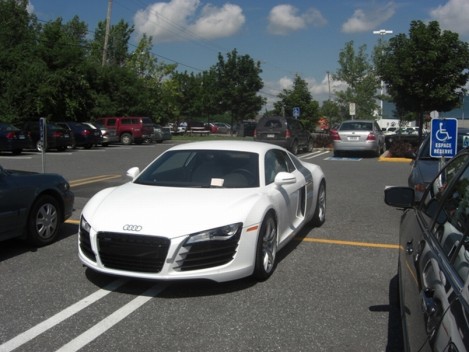 Surprisingly, this took place in Canada.  I thought all Canadians were polite.
Bad Driver of the Day – the woman who drove her BMW 3 series into a community pool in Monterey, California.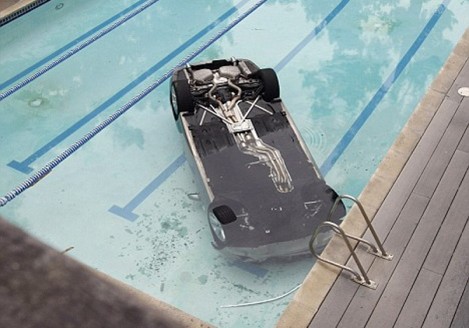 Note the people lounging in the spa in this shot: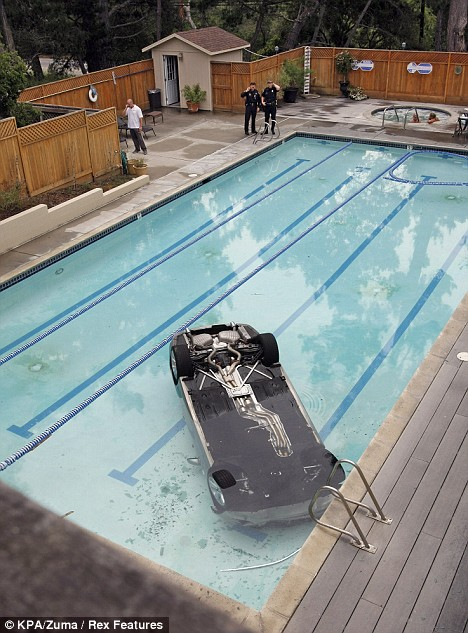 And just for fun, I give you the Bugatti Veyron, the world's fastest Volkswagen:
https://www.youtube.com/watch?v=aBOi0iFJVKw
And, for those of you who dislike my automotive posts, here's a wrecked one:
Add a Comment
Please
log in
to post a comment