Aggressive Ignorance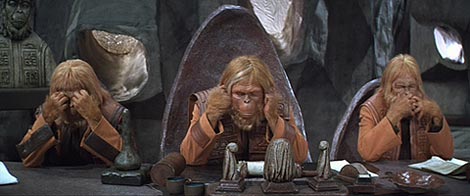 Our interest in the Bush Administration's torture program remains focused on its early development, but with the Zelikow Memo heating up, it might help to look at what light it sheds on what we've learned.
Philip Zelikow, Condoleezza Rice's counselor at State and executive director of the 9/11 Commission, will be testifying before a Senate Judiciary subcommittee next Tuesday. Zelikow saw the torture memos from Justice's Office of Legal Counsel shortly after they were issued in May 2005, and wrote up "an opposing view of the legal reasoning."
Zelikow was not on Rice's legal team, and so had no official standing in the discussion. But apparently a written memo was more than the torture advocates could bear:
I felt obliged to put an alternative view in front of my colleagues at other agencies, warning them that other lawyers (and judges) might find the OLC views unsustainable. My colleagues were entitled to ignore my views. They did more than that: The White House attempted to collect and destroy all copies of my memo.
What strikes us about this is the similarity to the Pentagon showdown on January 15, 2003, when Alberto Mora, the Navy's general counsel, threatened to sign a memo objecting to the original Rumsfeld torture memo ("Why is standing limited to 4 hours?") unless it was rescinded. That mere threat to put something on the record caused the original policy to be abandoned that day, and resulted in a subsequent policy that was implemented without Mora's knowledge.
There was no open debate about torture, no broad consensus. Instead, every effort was made to limit discussion to cronies, and keep objections off the record. Remember that the next time Condi ducks a question from a fourth-grader.
The OLC "torture memos": thoughts from a dissenter [Foreign Policy, April 21]
All the Vice President's Men [Stinque]
Add a Comment
Please
log in
to post a comment