Winning Hearts and Minds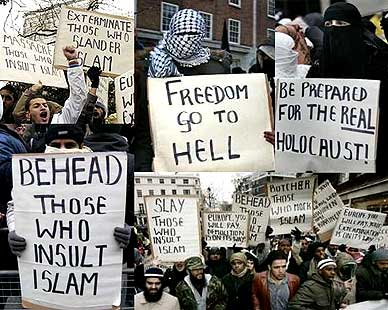 We will never finish cleaning up after the Dear Leader:
US soldiers have been encouraged to spread the message of their Christian faith among Afghanistan's predominantly Muslim population, video footage obtained by Al Jazeera appears to show.

Military chaplains stationed in the US air base at Bagram were also filmed with bibles printed in the country's main Pashto and Dari languages.
If you can tell me something that pisses Muslims off more than telling them their god sucks, I'd like to hear it.
 In one recorded sermon, Lieutenant-Colonel Gary Hensley, the chief of the US military chaplains in Afghanistan, is seen telling soldiers that as followers of Jesus Christ, they all have a responsibility "to be witnesses for him"."The special forces guys – they hunt men basically. We do the same things as Christians, we hunt people for Jesus. We do, we hunt them down," he says.
The footage, shot about a year ago by Brian Hughes, a documentary maker and former member of the US military who spent several days in Bagram, was obtained by Al Jazeera's James Bays, who has covered Afghanistan extensively.

Bays also obtained from Hughes a Pashto-language copy of one of the books he picked up during a Bible study lesson he recorded at Bagram.

A Pashto speaker confirmed to Bays that it was a Bible.
Again, my tax dollars at work.
It is not clear if the presence of the Bibles and exhortations for soldiers to be "witnesses" for Jesus continues, but they were filmed a year ago despite regulations by the US military's Central Command that expressly forbid "proselytising of any religion, faith or practice".

But in another piece of footage taken by Hughes, the chaplains appear to have found a way around the regulation known as General Order Number One.
Seems pretty clear, but the fundies don't get it.
"Do we know what it means to proselytise?" Captain Emmit Furner, a military chaplain, says to the gathering.

"It is General Order Number One," an unidentified soldier replies.

But Watt says "you can't proselytise but you can give gifts".

The footage also suggests US soldiers gave out Bibles in Iraq.
Fuck.
Add a Comment
Please
log in
to post a comment