Wingnut of the Day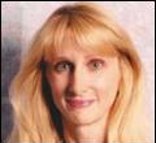 This is Wendy Wright.  She is the president of Concerned Women for America.  She is, as these things go, wingnut royalty. And she is completely insane.
The Obama administration's actions to respond to the outbreak of swine flu, including its declaration of a public health emergency, smacks of an attempt to cover up this week's Senate vote on the confirmation of Kansas Gov. Kathleen Sebelius (D) as secretary of Health and Human Services, a prominent anti-abortion-rights activist told the Washington Independent.

"Some people think that declaring a state of emergency about the flu was a political thing to push the Sebelius nomination through," Concerned Women for America President Wendy Wright told the website's Dave Weigel.
Sociopaths, the homeschooled, and the clinically insane.  It's all they have left.
Add a Comment
Please
log in
to post a comment