Crumpets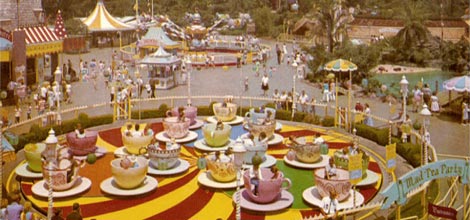 Now that they've definitively proved that thousands of the 59 million people who voted against Barack Obama five months ago still oppose him now, don't think the Nut Factory isn't lacking for raw material. Let's catch up with some of the other memes still popping veins at WorldNetDaily:
1. Hawaii's Fake Baby Mill.
Like Hillary knocking off Vince Foster, the forged birth certificate never goes away. Unlike Hillary knocking off Vince Foster, it's not true.
2. The Keynes Mutiny.
Did somebody at Think Progress infiltrate WND when we weren't looking? Because this isn't necessarily the hard-luck story we'd highlight:
"We're headed toward socialism, and socialism is anathema to everything this country's ever stood for," said Fritz Breland, a self-employed yacht broker from Boynton Beach. "I'm essentially unemployed because no one's buying."
If Mr. Breland would send us his address, we'd be happy to treat him to a bilge pump from Amazon.
3. Can't we forget Timothy McVeigh already?
Dude only blew up one building, 50 percent fewer than Osama. And for this the Feds have to keep tabs on militias?
4. Fine. Two can play that game.
Starting today, Dave Gaubatz "plans to visit a mosque in each state in 50 days to assess their threat to the nation's security":
Gaubatz said he will declare his intentions at each of the pre-selected mosques in a professional manner, hand the leaders his card and confront them on any violent material he observes or on any information they distribute that advocates an Islamic state in the U.S.
This is actually a fallback position, after his plan to "systematically classify every known mosque in the U.S. in a rigorous, scientific fashion" fell through for lack of funding. Our own plan to show up at the door of every church in America and confront them on holy cannibalism is in development.
5. Mein Führer! I can march!
Remember Barry's rousing call to national service last year? They do:
"Hitler knew that if you control the youth, you control the future. I wrote about him in The Threats to Homeschooling: From Hitler to the NEA. As I noted in that article, Hitler said: 'The Youth of today is ever the people of tomorrow. For this reason we have set before ourselves the task of innoculating our youth with the spirit of this community of the people at a very early age, at an age when human beings are still unperverted and therefore unspoiled.'"
And in case you miss the point, the story includes a video of last year's Obama Youth Brigade, some kids who dressed up in fatigues, lined up in formation, and cited their quite wholesome aspirations.
Still missing the point? The kids are black.
Add a Comment
Please
log in
to post a comment