We Used to be Disgusted, Then We Were Amused, Now We're Just Bewildered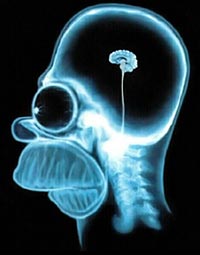 In his rush to out-bloviate Wednesday's Hyperventilation Winner, the fascinatingly named Bob Peters of Morality in Media seems to have lost his mind between his headline and his seventh paragraph.
From the top:
Connecting the Dots: The Link Between Gay Marriage and Mass Murders
And at the bottom:
It most certainly is not my intention to blame the epidemic of mass murders on the gay rights movement!
If nothing else, we now understand why folks like Peters insist the Bible doesn't contradict itself.
Add a Comment
Please
log in
to post a comment