Great Moments in Hyperventilation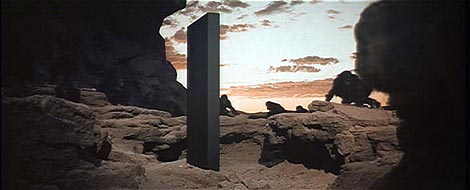 Tuesday's award for Best Harbinger of Apocalypse goes to Wendy Wright, president of Concerned Women for America, who in the wake of the Vermont veto override coughed up a holy hairball:
Vermont legislators' futile attempt to replace God by vainly redefining marriage eerily follows how that first man and woman acted on the first temptation — and the root of all temptations — to act as if they were gods. That one decision by Adam and Eve to believe that they could 'be like God' separated them from God, destroyed the peace that they had experienced, and ushered in what some would call 'unintended consequences' of pain and destruction.
We're fascinated by her choice of Genesis 3 as the scripture du jour. Among other things, that's where the Lord created Zombies, since he cast Adam and Eve from the Garden before they could nosh on the Tree of Life. No death, no undead.
But we'll save the Zombie Exegesis for Sunday.
More to the point, we find it noteworthy that "Concerned Women for America" would highlight a chapter that proclaims women's subjugation to men: "thy desire shall be to thy husband, and he shall rule over thee" (3:16). We look forward to the CWA's announcement of a new campaign to overturn the 19th Amendment, and we'd be happy if Sarah Palin would STFU as well. Tell her the Lord says it's cool with him.
But let's get to the heart of it. The "temptation" Wright decries is not a hand in the divine cookie jar, but the source of our humanity: the knowledge of good and evil, "a tree to be desired to make one wise" (3:6). Maybe the Lord had his reasons to warn us away from that, but he doesn't divulge them. Instead, he gets all pissy that we're catching up to him:
And the Lord God said, Behold, the man is become as one of us, to know good and evil: and now, lest he put forth his hand, and take also of the tree of life, and live for ever:

Therefore the Lord God sent him forth from the garden of Eden, to till the ground from whence he was taken. (3:22-23).
In other words: We do not act "as if" gods. We are gods, equal to our creator but for everlasting life. We carry within us the knowledge of gods — of good and evil — and the obligation to wisely exercise that knowledge.
Or, as celebrated biblical scholar Uncle Ben says: "With great power comes great responsibility."
The "peace" Wright laments is the peace of ignorance, which we left behind in the Garden of Eden, or the savannahs of distant Africa if you prefer, and to which we cannot return. But we remain capable of a more sublime peace: the peace of justice, of wisdom well-exercised. The peace of the gods.
So, as one god to another, we herald Vermont's decision Tuesday, a victory over the evil represented by Wendy Wright, who would license her bigotry to deny happiness to others. But alas, we're just a yellow-belt god, and we haven't figured out yet how to consign souls to hell.
Add a Comment
Please
log in
to post a comment