One Thing Leads to Another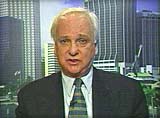 James Adkisson:
"This was a symbolic killing. Who I wanted to kill was every Democrat in the Senate & House, the 100 people in Bernard Goldberg's book. I'd like to kill everyone in the mainstream media. But I know those people were inaccessible to me. I couldn't get to the generals & high ranking officers of the Marxist movement so I went after the foot soldiers, the chickenshit liberals that vote in these traitorous people. Someone had to get the ball rolling. I volunteered. I hope others do the same. It's the only way we can rid America of this cancerous pestilence."
Michael Moore
Arthur Sulzberger
Ted Kennedy
Jesse Jackson
Anthony Romero
Jimmy Carter
Margaret Marshall
Paul Krugman
Jonathan Kozol
Ralph Neas
Noam Chomsky
Dan Rather
Andrew Heyward
Mary Mapes
Ted Rall
John Edwards
Al Sharpton
Al Gore
George Soros
Howard Dean
Judge Roy Moore
Michael Newdow
The Unknown American Terrorist
Lee Bollinger
James Kopp
Dr. Martin Haskell
Paul Begala
Julian Bond
John Green
Latrell Sprewell
Maury Povich
Jerry Springer
Bob Shrum
Bill Moyers
Jeff Danziger
Nancy Hopkins
Al Franken
Jim McDermott
Peter Singer
Scott Harshbarger
Susan Beresford
Gloria Steinem
Paul Eibeler
Dennis Kozlowski
Ken Lay
Barbara Walters
Maxine Waters
Robert Byrd
Ingrid Newkirk
John Vasconellos
Ann Pelo
Markos Moulitsas
Anna Nicole Smith
Neal Shapiro
David Westin
Diane Sawyer
Ted Field
Eminem
Shirley Franklin
Ludacris
Michael Savage
Howard Stern
Amy Richards
James Wolcott
Oliver Stone
David Duke
Randall Robinson
Katherine Hanson
Matt Kunitz
Jimmy Swaggart
Phil Donahue
Ward Churchill
Barbara Kingsolver
Katha Politt
Eric Foner
Barbara Foley
Linda Hirshman
Norman Mailer
Harry Belafonte
Kitty Kelley
Tim Robbins
Laurie David
The Dumb and Vicious Celebrity
The Vicious Celebrity
The Dumb Celebrity
Chris Ofili
Sheldon Hackney
Aaron McGruder
Jane Smiley
Michael Jackson
Barbara Streisand
Kerri Dunn
Richard Timmons
Guy Velella
Courtney Love
Eve Ensler
Todd Goldman
Sheila Jackson Lee
Matthew Lesko
Rick and Kathy Hilton
As we learned on Saturday, these things have real-world consequences. Watch your backs people.
Add a Comment
Please
log in
to post a comment