What's Wrong With the Big Three?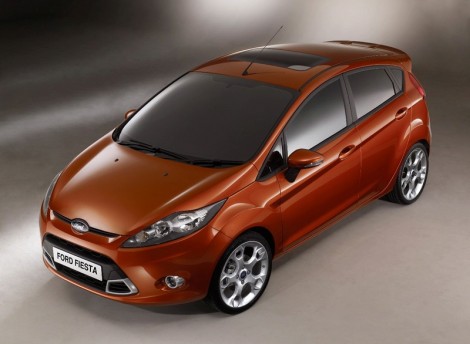 This is the new Ford Fiesta.  It has a 1.6 liter ECOnetic clean diesel engine that gets 76.3 mpg in the combined cycle. The available performance engine makes 113 horsepower yet gets mileage in the mid-forties.  The Fiesta has side-curtain airbags as well as bags for your knees.  It's a well built, safe, and economical car.
If you lived in Britain, you could buy one. If you lived in Europe – or most other places in the world – you could have one.  But Ford decided not to bring the car here.  Instead we have the Ford Focus that offers one engine choice and worse fuel economy.
Why is this?  The engines, including the diesel, could easily meet our emission standards.  Add a few side-impact beams and US-spec bumpers (which the car might already have as far as I know) and voila!
But Ford has not done this.
Similarly, there is a GM vehicle sold overseas that might sell well here. Stand back – it's the Chevrolet Epica.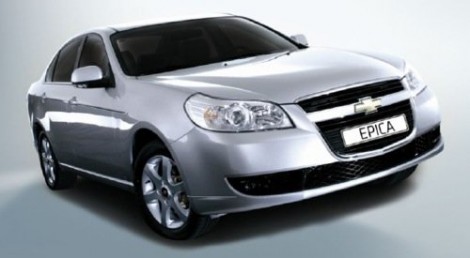 Not too bad looking, and it comes with either a four-cylinder diesel or a six-cylinder gasoline engine.  It's the size of a Honda Accord, yet the diesel version gets about 46 mpg in the EU combined cycle.
So why don't we get this car over here?  Sure, the Malibu is impressive (and very well built) but the Epica would sell even better, I think.

Unfortunately, there are no interesting overseas offerings from Chrysler.  Across the pond they sell the same shit as over here.
The fact is, not only can Ford and GM build high-quality economical cars, they've done it.  The only problem is that we can't get most of them here in the good ol' US of A.
This post was inspired by this thread.
BONUS FIESTA FUN:
Jeremy Clarkson and Fiesta get chased through a mall by a black Corvette:
https://www.youtube.com/watch?v=tLhnLJl4TZA
Jeremy Clarkson and the Royal Marines do a beach assault in a Fiesta:
Add a Comment
Please
log in
to post a comment