Three Things You Didn't Want to Know About Cloris Leachman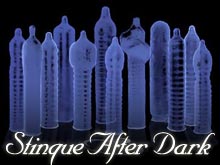 1. Ed Asner wanted to get his hairy mitts on her: "Every once in a while, he'd grab me and whisper, 'You're God's gift to man!'" But not fat men. She promised to jump in the sack with him if he lost 32 pounds. He ended up three pounds short.
2. Andy Williams wanted to get his non-hairy mitts on her, crooning about a "tryst with caviar and champagne." They came that close, but when she opened his glove compartment — this is not a metaphor — photographs of his wife and daughter fell out. "[It] ended not in a fiery affair but as it should have, with a light, friendly kiss."
And here we must demurely pause, because you do not want to know #3. You really don't. It's Friday night — surely there's a game still on, or a DVD you haven't watched yet. We know you have better things to do.
No?
3. Fine. You've been warned:
"As we moved into the main course, it was as if a cosmic wind enveloped us. Some giant space magnet was pulling us together… We didn't finish the meal. We went upstairs, flew into bed and made love. It was epic. And the next morning, Gene went back to his film and I went back to mine. I haven't seen Gene since that night, but I remember well the feisty lad he was."
Ladies and gentlemen, Gene Hackman: "He… vass… my… boyfriend!"
Add a Comment
Please
log in
to post a comment