Laughter is the Best Socialized Medicine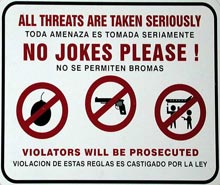 Reader-submitted humor at WorldNetDaily:
What is the difference between God and Obama? God doesn't think he is Obama.
What do Barack Obama and Bill Clinton have in common? Neither one is an African-American.
Obama is a very wise man. He has come up with an excellent plan to get distressed homeowners back on their feet. He is going to take away their vehicles.
I was walking down the street when I saw Bill Clinton coming the other way holding a pot-bellied pig under his arm. As he neared I asked him about the pig. He said he had just got it for Hillary. I looked down at the cute little porker and said I thought he'd made a good trade.
A French doctor says "Medicine in my country is so advanced that we can take a kidney out of one man, put it in another, and have him looking for work in six weeks."… An American doctor, not to be outdone, says "You guys are way behind. We recently took a man with a poorly functioning brain out of Illinois, put him in the White House, and now half the country is looking for work."
What happens when a fly falls into a coffee cup?… The Palestinian blames the Israeli for the fly falling in his coffee, protests the act of aggression to the UN, takes a loan from the European Union to buy a new cup of coffee, uses the money to purchase explosives and then blows up the coffee house where the Italian, the Frenchman, the Chinese, the German and the Russian are all trying to explain to the Israeli that he should give away his cup of tea to the Palestinian.
A border agent road blocks the bus and forces the driver to stop… The Driver turned his face skyward and exclaimed, "Oh my. It is not legal to sneek to a foreign country you are not ceetizeen to have baby with U.S. of A Amareekan social card? Not legal to steel Amareekan people social security number or take they jobs?"
Did you remember the Iraqi reporter who threw his shoes at George Bush's head? His name is Muntadar al-Zeidi — which, roughly translated into English, means "Dan Rather".
Add a Comment
Please
log in
to post a comment