Bentley Abuse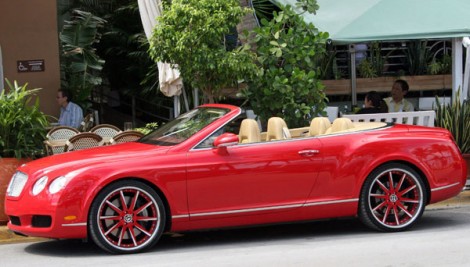 This is a Bentley GTC.  It has a six liter, twelve cylinder engine.  It gets twelve miles per gallon. It costs around $197,500, and it will go from zero to sixty miles per hour in less time than it takes you to read this sentence. It's one impressive Volkswagen.
And this one is really really ugly.
I have been concerned about Bentley abuse for some time.  This is Exhibit A: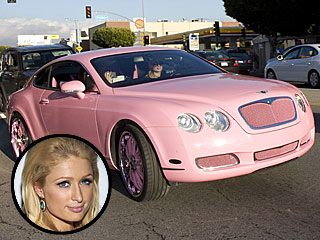 And don't forget – she's getting the dashboard encrusted with diamonds.  For the record, Paris's car is a Bentley GT – the hardtop version – but is built on the same platform as the GTC.
As for our first victim, you just know that a celebrity was involved.  Click here to find out the name of the miscreant.
The Bentley GTC as conceived looks like a proper Bentley.  I like the simple wheels and the subdued interior and exterior colors.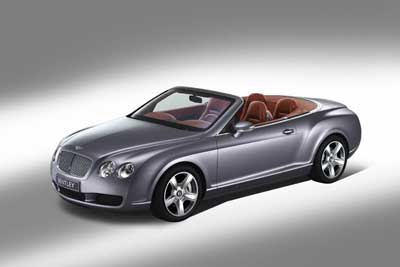 The sad thing about the garish red car is that it's probably a factory customization.  When you get into the GTC's price range you can ask the factory to do almost anything when you order the car. But why would you when the "standard" car is so nice?
Still, the red car is, at least to me, unforgivably hideous. And disagree with me if you will, but I think the four door Continental Flying Spur (also built on the same platform) is better looking than either two-door – in fact I think it's one of the best looking cars in the world.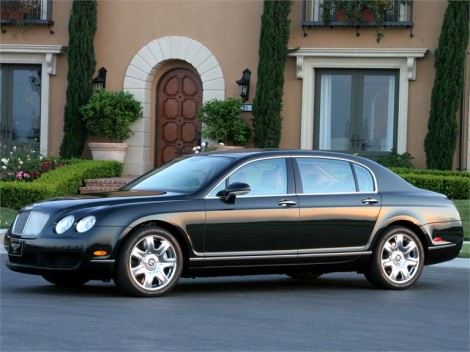 BONUS AUTOMOTIVE PORN: Can you name the world's fastest Volkswagen? Answer here.
Add a Comment
Please
log in
to post a comment