American Pastoral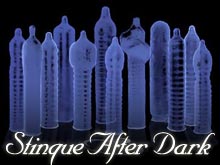 We do a great impression of Mr. Ed in the throes of passion — Willllll-bur! — but of course that's our wicked imagination at work. We'd never engage in that kind of activity in real life. At least not when there are carrots at hand.
But in Florida, a plague of Gene Wilder reenactors are ignoring the local t-shirt stricture "Baaaaa means No!" and creating a dilemma for state lawmakers.
You may have caught a taste of the issue earlier this week, when state senator and future Marvel supervillain Larcenia Bullard of Miami questioned whether a new law banning bestiality should exclude animal husbandry: "People are taking these animals as their husbands?"
Close, if anatomically confused. Four goat rapes have been reported in the fate-tempting village of Mossy Head, and a man in Tallahassee was cited for pestorking his seeing-eye dog. State senator Nan Rich, who sponsored the bill, has a "thick folder containing news clippings of cases around the state of people having sex with animals," which would probably get her arrested elsewhere.
Like, say, Indiana. Contrary to our sexist presumptions, dudes aren't alone in their taste for mammalian diversity. Michelle Owen was arrested last month after deputies discovered videos of her beagle giving her a good licking.
Porn Sting Goes To The Dogs [Smoking Gun]
Add a Comment
Please
log in
to post a comment