March Mental Illness!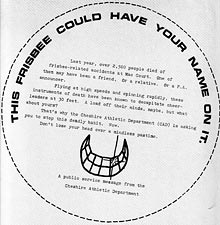 We used to be one of Them. "Deranged idiots", UCLA's Gene Bartow called us, which we immediately reified for personal use. Front row, McArthur Court, Eugene, Oregon. The Pit.
We were crazy, but we were polite. "Siddown, Gene!" we would chant when the opposing coach stood up. And when Gene sat down, one of us, who today produces wan fratboy humor for an upstart politics blog, shouted "Thank you!" That was immediately incorporated into the chant, and we were impressed with our awesome power to move masses. World revolution followed.
We no longer risk our spiritual well-being on circumstances we can't control, but for those who do, Mellbell has graciously set up the Stinque March Mental Illness Pool at Yahoo Sports. You'll need our group ID (117285) and password (wetsuit) to get in, and you have until noon Thursday to commit your selections.
Silly fools. The Battlegeek series finale is Friday, and you waste your time on this?
Add a Comment
Please
log in
to post a comment