The Blazing Saddles Guide to Love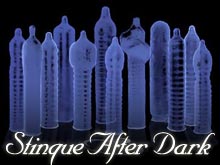 Let's start with the science. The bone in boner happens when the spongy tissue in Mr. Happy fills with blood. Under the hood, nitric oxide is relaxing the walls of the arteries that engorge your old feller, allowing more blood to flow in. But John Thomas goes limp in the presence of an evil enzyme or Ann Coulter, either of which seize up your arteries by destroying the heroic nitric oxide.
Viagra works by blocking the evil enzyme and letting the blood flow. And it now appears that hydrogren sulphide offers an alternative approach, since it also dilates blood vessels. Tests with the luckiest lab rats on Earth show that hydrogren sulphide produces erections.
In case the chemistry eludes you, not to worry: You're probably more familiar with hydrogren sulphide by another name.
Add a Comment
Please
log in
to post a comment