The Heart is a Credentialed Hunter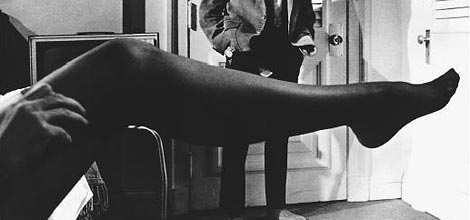 Selections from the New York Review of Books classifieds for March 26, 2009.
EROTIC EXPLOSION. Let me blow your mind, your ultimate erogenous zone. Provocative talk with educated beauty. No limits.
CONNECTICUT MAN — author, naturalist — seeks elegant, word-loving lady, 48-65, with eye and ear for subtlety, wry humor, and the natural world. Photo please.
PRETTY, PETITE PROFESSIONAL seeks man, 62-78, who is physically fit, psychologically stable, politically aware, and sexually active for stimulating conversation and good times. Unbeliever preferred. San Francisco.
LOS ANGELES: Bright, playful, professional/academic man, 50s, open and warmhearted, tall, fit, and good-looking, charming and engaging, curious and adventurous. Naturally affectionate, sensitive, with a deep capacity for intimacy and respect. A playful, challenging conversation is good company for me, and if an endearing heart and warm chemistry accompany those times of companionship, then there may be something passionate and promising for us. To be honest from the start, I'm currently in an empty, untenable marriage but now looking to transition from 'in-house' separation to a friendship and perhaps a fulfilling relationship with a loving co-conspirator. Seeking a woman, 43-56, with a good heart, agile and curious mind, who's sensual, attractive, and open to exploring possibilities with a like-minded good soul.
MWF (MANHATTAN) looking for missing spark seeks married gentleman with adventurous spirit, sense of fun, and a youthful outlook for discreet extramarital affair. 65 or so.
Add a Comment
Please
log in
to post a comment