The Hunt for Red Oklahoma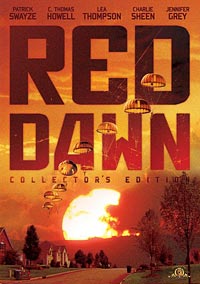 It's the moment of Tyranny we've been warned about: an agent of the State denying your Second Amendment rights because your politics are disagreeable, Comrade.
Only this being Oklahoma, somehow the wires got crossed.
Our Oppressed Hero in this tale is Lane Dunkley, a God-fearing American citizen who sought a hunting permit so he could practice his God-given stewardship over deer. With his grandfather.
Lane, you see, is 13.
But you can't just grab your flintlock and go in Socialist Oklahoma. Instead the local commissars require your attendance at a reeducation session, which they call a "hunter safety course" to fool the patriots.
And that's where we meet Kell Wolf, the "instructor" who protects the Party's interests.
Wolf looks around the room, and subjects the attendees to the dreaded litmus test: He asks whether anybody voted for Barack Obama.
This puts Lane's father, a former Marine codename "Daniel Reddy", in a tight spot. Reddy knows the "right" answer, but he also knows the truth. Yet he promised Lane that hunting trip with Gramps, and family comes first.
Reddy raises his hand: Yes.
That's when Red China turns into a garden party:
Wolf called Obama "the next thing to the Antichrist" and ordered Reddy and Dunkley from the room. When Reddy refused, Wolf said he would not teach "liberals" and would cancel the course if Reddy didn't leave.
Reddy and Lane leave — and call the Oklahoma Department of Wildlife Conservation the next morning. Kell Wolf is now a former instructor, free to confuse his principles as a private citizen.
Add a Comment
Please
log in
to post a comment