He Said "Oral Argument", Heh-Heh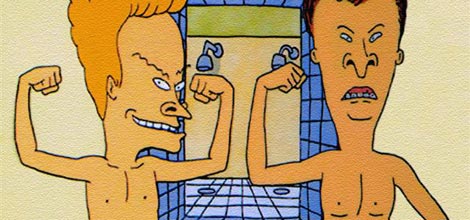 Oh shit, we got completely caught up chasing stories about our old student newspaper yesterday, and completely forgot to chase stories about our old favorite scourge, who made his reputation introducing a generation of American children to the mystery and wonder of Presidential splooge.
Yes, Ken Starr is back on stage, and once again he's arguing against people who get more in a week than he does in a year. He's out to prevent subverting the will of 52 percent of voters, we're told, usually by folks quite busy trying to subvert the will of 52 percent of voters themselves.
And while this legal argument won't rest on epistemological discussions of "is", it comes close: Whether Prop 8 was a "revision", an "amendment", or a "violation of fundamental human rights cynically orchestrated by former institutional polygamists to divert attention from their ridiculous undergarments".
We'll be sleeping in as usual, but California readers can catch the action live on cable from 9 a.m. to noon Pacific, while the rest of you can fight for video streams online. And please — please — refrain from remarks about "Ken Starr's briefs" until at least the fifth comment.
Streaming video coverage [California Channel]
Add a Comment
Please
log in
to post a comment