Vitter Goes Bareback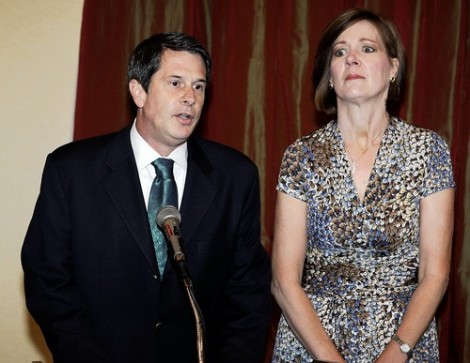 Sen. David Vitter (R-LA), whose career became mired in the D.C. Madam prostitution scandal back in 2007, and is now headed into his 2010 re-election campaign, is championing the cause of family values in the omnibus bill, and the need to stop government spending on family planning. Really.
That's the same David Vitter who did the following:
"It was a rule that I could not wear any perfume, body lotions, not even take a shower," [former prostitute Wendy] Ellis said. "Because he did not want any scent on him whatsoever. He would always come in, hang his jacket on the door, go into the bathroom and take a shower. He would come out with a towel wrapped around him and sit down on the bed. We'd talk. And then he'd do his business."

Ellis also said that "usually people would leave their condoms in the trash can," but Vitter would take his used condoms with him.
Condoms for the GOP, but not for thee, bitchez.
Add a Comment
Please
log in
to post a comment