Shrub Beats the Spread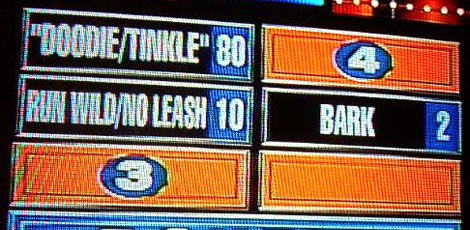 As we know, George W. Bush prefers to await the Verdict of History on his presidency, instead of fleeting matters like popularity polls or just about every objective statistic you can cite.
And if the first round of voting is any indication, there's room for hope: Shrub is only the seventh worst president in two centuries, following James Buchanan, Andrew Johnson, and four other trivia questions.
Give the dude credit: We were sure he'd place in the bottom five.
The occasion is a C-SPAN survey of 65 presidential historians across ten categories. Shrub's lowest score was second-worst in International Relations, while he placed a personal best (24 of 42) in — please, hold your response — "Pursued Equal Justice for All".
Bear in mind, they are grading on a curve. Considering all the antebellum presidents in the list, anyone after 1860 gets a head start in that one.
Leading the list you'll find the usual suspects — Abe/George/FDR/Teddy — and rounding out the Top Ten, an entry that proves the surveyed historians are either more fair or more delusional than we would allow: Ronald Reagan.
Add a Comment
Please
log in
to post a comment