When Animals Pestork!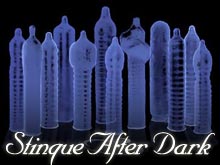 With Valentine's Day fast approaching, at least three zoos are offering adults-only events where you can catch all the hawt Tab A/Slot B/Horn C action.
Why the age exclusion, we don't know, what with bestiality easily available on the Tubez, or for that matter, home demonstrations with Fido and Your Leg.
But let's play along and start with Michigan's Binder Park Zoo, which provides Zoorotica for your prurient pleasure, at only $50 per couple:
Experienced and unabashed staff will lead you on a tour exploring the sexual lives of animals. Biting, clawing, scratching and mid-air acrobatics, animals have a way of reproducing that can be beautiful and brutal at the same time! The love tour will end with hors d'oeuvres and a special DVD presentation.
Or you and your primate other might prefer Wild at Heart, a mere $75 at Tampa's Lowry Park Zoo:
"It's a really an amusing, light-hearted look at what we call it love," said Rachel Nelson, director of public relations at the Tampa zoo. She said the tour includes visits to the giraffes (from which the term "necking" originates), elephants (with prodigious "equipment") and Indian rhinos (a longtime zoo couple with well-documented mating habits).
The idea isn't new. San Francisco — where else? — has been pitching Pestorking Safaris for twenty years, after penguin wrangler Jane Tollini noticed that her amorous charges reminded her of "bowling pins making love." Woo at the Zoo (formerly Sex Tours) will also set a pair of curious mammalians back $75.
Alas, all zoo events come with a disclaimer: unlike humans, animals don't fuck on cue.
Add a Comment
Please
log in
to post a comment