Snakehandler Update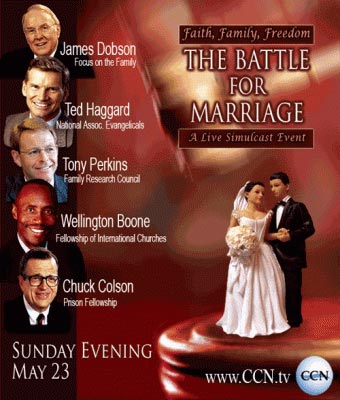 Not only was Ted Haggard a busier perv than we thought, he's not the only perv at his "church". Signorile:
A Colorado Springs bail bondsman and sometime bounty hunter who has been investigating New Life Church and Ted Haggard for several years appeared on my show late on Friday and told me that he now has information on ten more cases of sexual misconduct on the part of Ted Haggard and that three of these involve minors. He also said that New Life Church had suppressed from the media an earlier case of a pastor at the church (which has many pastors under the senior pastor) who was convicted of sexual assault against a child under the age of 15 and got off easy with help from the church, only to later have his probation revoked. The convicted pastor then illegally left the country, he said, and he speculates that New Life Church may have helped him do so.
Is there something in the fucking water?
Bobby Brown, reading from what he said was a detective's affidavit, told me that the pastor, Stephen Evans, was convicted in 1999 of sexually assaulting a 14-year-old boy and admitted to sexual contact with his own 14-year-old son and his own 15-year-old daughter, in a case that Brown says was somehow kept out of the media and has not been reported until now. Brown says that with the help and backing of New Life Church, Evans served no jail time at all, cutting a plea deal in which he'd agree to a "restoration" at the church — yes, just like the one that Ted Haggard went through to supposedly make him straight! — while serving five years on probation. It is likely that Ted Haggard, as senior pastor at the time, oversaw Evans' restoration.
Wonder if Ted helped de-gay him.
So what do the fundies do when they're not touching kids? They try to keep the truth from coming out:
You can't see Russia from Texas.

But that's where some of the money that helped an effort aiming to kill a probe investigating whether Alaska Gov. Sarah Palin acted inappropriately in firing the state's public safety chief came from.

Gift records show that an evangelical group and two law firms working with it shelled out $185,000 to represent six Alaska legislators in an unsuccessful bid to quash the state legislature's investigation into "troopergate."

The evangelical group — Liberty Legal Institute — is affiliated with Focus on the Family's James Dobson. Liberty is the legal arm of the Free Market Foundation, which "lists its guiding principles as limited government and promotion of Judeo-Christian values," according to the Anchorage Daily News.
Judeo-Christian values like quashing investigations in potential illegal activity?
The lawyer who defended the Legislative Council against that lawsuit and two others seeking to stop the "troopergate" investigation was shocked when called by the Anchorage Daily News.

"Wow," he said.
Shocked I am to find fundies and snakehandlers fucking around in politics. Shocked.
Add a Comment
Please
log in
to post a comment