Never Trust Anyone Over 20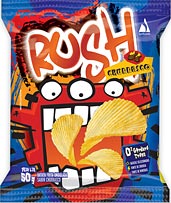 One of our favorite West Wing moments — besides Martin Sheen chewing up the scenery in Latin — involves a series of live remote interviews that President Bartlet gives to local TV morning shows.
The setup is simple: The camera light turns green, the feed is live. The light turns red, it's safe to say what you really think about Rob Lowe's acting.
Red, green, red, green, the segments continue. Only Bartlet misses a cue and tells a local anchor something he shouldn't, leaving his staff to put out fires the rest of the episode.
The twist is that the "slip" is intentional. By pretending to be off-guard, Bartlet scores an important point that a conventional delivery wouldn't achieve.
Which brings us to Rush Limbaugh.
You'll recall that a couple weekends back, our Frosh President advised congressional Republicans to ignore Rush. We shared the common reaction: Why the fuck is Barry legitimizing that assclown? Even a rookie should know that it gives him a blurb he can flog the next four years.
Unless, as an astute political columnist observes, that's the point:
It's hard to think of any scenario that would be more advantageous for Obama than to be opposed by the likes of Limbaugh. Obama's great strength is his appeal to moderate and nonpartisan-minded voters; if the Democrats succeed in framing public policy as a choice between supporting Obama or Limbaugh, they will win every time.
And whence issues that sage political advice? The Times? The Post? Time or Newsweek?
Not even close. Meet Asher Smith. Sophomore at Emory University. Ladies and gentlemen of the national media, you have been skooled.
Add a Comment
Please
log in
to post a comment