The Superbowl, and Schadenfreude Too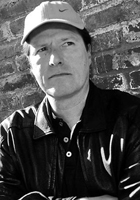 This weekend, not only do we get to watch what should be a good football game, we get to enjoy the demise of Pajamas Media. Via Instaputz:
And so it ends. Pajamas Media, a laughingstock even in the embryonic stage, is no more. Putz, one of the founders, is already attempting to distance himself from the operation, despite spending more than three years driving most its traffic:
I don't have much to do with the PJM business side…
But what will those bright lights at Protein Wisdom, The Anchoress, Atlas Juggs, and other rightblogs do now that they only thing left is PJTV (which they plan to charge for)?  The Anchoress:
… [T]he Lord's overgenerous endowment in my chestal area makes any notion of camera work unthinkable, particularly in HD where the girls might terrify some.
Shorter Anchoress: "I'm too fat to be on TV … pass the Cheetos."
Who could have predicted that a business model based on xenophobia, hate, and right wing bromides would fail?
Check for the latest schadenfreude here.
Add a Comment
Please
log in
to post a comment