Welcome to the Dollhouse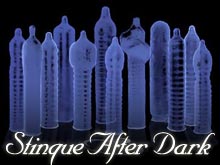 Jack Ryan led a colorful life. No, not Tom Clancy's hero. And not 7 of 9's ex, although he was 6 of 9 for Zsa Zsa Gabor.
It's in that role — this was the 1970s — that he was said to take apart her Rolls and refuse to put it together again. And he probably could have if he wanted to, given that early in his career he was a Raytheon engineer on the Sparrow and Hawk missile projects
Jack tallied five wives himself, although we don't where Zsa Zsa stands in the line-up. Between wives — we'll be nice and presume as much — he was "a full-blown Seventies-style swinger" with "a manic need for sexual gratification," according to a researcher. Recalls one woman he worked with, "Jack once said he loved me being so tall so he could stick his nose in my boobs when he hugged me."
Have we mentioned reports of "wild orgies at his mansion in the exclusive Los Angeles suburb of Bel Air"? Or the hookers he ordered from his office? Or getting the clap? Well, it was the Seventies. Everyone was doing it.
All of which wouldn't be worth bringing up, except for one thing.
Add a Comment
Please
log in
to post a comment