Think Dirty Thoughts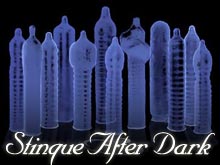 Something's rotting in our Intertubes today, preventing access to a number of sites — including ours! So the Porn Post needs to be iPhone-brief tonight: Imagine a very naughty tryst between Celine Dion and Andrew Lloyd Webber.
You got a problem with that? Fine. Fix our Internet, and we'll put out.
Add a Comment
Please
log in
to post a comment