Another Bush Enabler Bites the Dust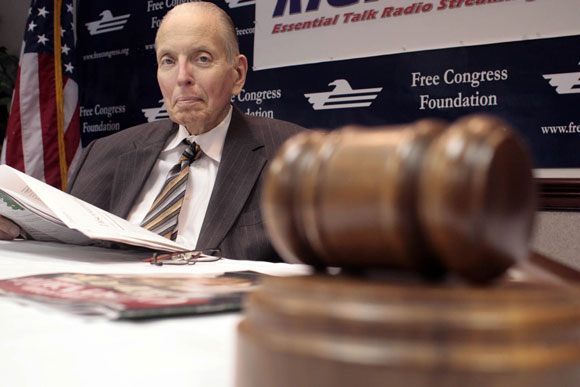 Paul Weyrich is dead.  A Bush Enabler of the first order, he is, as are so many others, ultimately responsible for heaps of dead bodies, trillions of dollars wasted, and a Constitution destroyed.  He also helped found the hideous American Enterprise Institute and the "Moral" Majority with Jerry Falwell.  It's hard to imagine a more destructive human being (excepting mass murderers). Good riddance.
The fundies, of course, are all atwitter.
Weyrich recently said about the President-Elect:
Yes, they would like some socialists appointed to key positions in the government. And yes they would like some pacifists put in to tame the military, but above all else they want unlimited tax-payer funded abortions, hate crime legislation and the so called 'Fairness Doctrine' re-instated so that the political opposition can be silenced. By being radical on the social issues, Obama will keep his coalition together and quiet the left.
Talk about bringing on the stupid.
Add a Comment
Please
log in
to post a comment