Later, Dick Cheney Will Shoot Him in the Face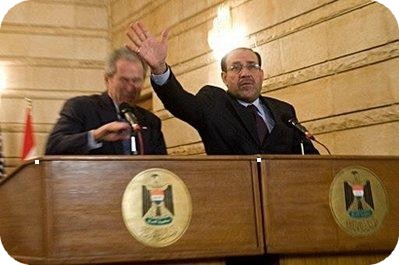 What could possibly go wrong?
Iraqi TV al-Sharqiya just reported on the news that AL-Zaidi is transferred to Camp Cropper prison [the Airport prison, managed by the American forces].

The TV Channel announced that Al-Zaidi is in a difficult condition, with broken ribs and signs of tortures on his thighs. Also he can not move his right arm.

P.S.

I am just telling you what I heard on TV.
On a lighter note, those crazy Norwegians have come up with a shoe-throwing game.
Add a Comment
Please
log in
to post a comment