Announcing the First Annual Stinque Awards!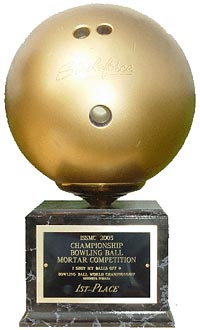 Wow, is it mid-December already? Seems like only yesterday we were at the old site. And the old-old site the day before. Time flies!
It flies so fast that we've been caught flat-footed during the year-end awards season — we have absolutely nothing set up to grab some cheap publicity and reader entertainment.
So, we're throwing it out to you: We need some awards, stat. We need categories, we need nominees, we need ideas for a Tacky Photoshop Graphic to present the winners, all of whom will likely accept their accolades in abstentia.
Heck, we might even set up a voting process, although that's something of a hassle. Maybe we'll create a PayPal account instead, so your vote will really count. Seems the going thing these days.
Add a Comment
Please
log in
to post a comment