Four Attempts to Avoid That Stadium Story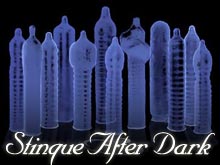 We hate to serve up sloppy seconds the day after Thanksgiving, but just look at the slim pickings out there:
Pitiful. So here goes:
Lois Feldman says she doesn't remember doing the nasty in a bathroom stall with Ross Walsh and a live studio audience during the Hawkeyes-Gophers game at the Minneapolis Metrodome last weekend, which may be related to swilling enough wine to put down a right tackle, and is certainly related to losing her job at an assisted-living residence this week, although her husband still loves her and her pastor offers forgiveness, and oh by the way she only learned her partner's name from the papers.
Fine. But truth be told, there's better action at the airport.
Add a Comment
Please
log in
to post a comment