I Only Have Lies for You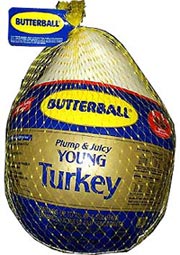 Did Sarah Palin see the turkey holocaust or didn't she? Her sock puppet tells Entertainment Tonight she didn't. (Yes, ET is now covering the Talibunny beat.) The guy holding the camera says she did:
Scott Jensen is the one who filmed the scene. He's local station KTUU's award winning chief photographer. He told CC from KUDO radio yesterday that Sarah Palin, who was standing next to her personal assistant throughout the entire interview, chose the spot on which she stood for the "turkey slaughter interview" that quickly went viral on the internet, and received wide coverage in the news media. The turkey slaughter was already underway when the governor chose the spot. The photographer pointed out what was going on and asked her if she wanted to move. She said, "No worries."
Remember, it's not the crime, it's the cover-up. Follow the gobbler.
Add a Comment
Please
log in
to post a comment