Your Tax Dollars At Work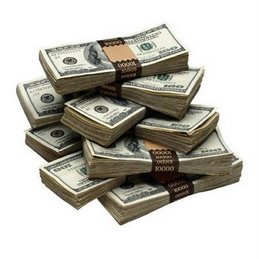 So your retirement account has been wiped out?  Your largest asset is now the half tank of gas left in your Honda?  Nice to know that AIG is spending your money on things that will make your life better:
Even as the company was pleading the federal government for another $40 billion dollars in loans, AIG sent top executives to a secret gathering at a luxury resort in Phoenix last week.
Again?
Reporters for abc15.com (KNXV) caught the AIG executives on hidden cameras poolside and leaving the spa at the Pointe Hilton Squaw Peak Resort, despite apparent efforts by the company to disguise its involvement.
Optics, optics, optics …
"AIG made significant efforts to disguise the conference, making sure there were no AIG logos or signs anywhere on the property," KNXV reported.

A hotel employee told KNXV reporter Josh Bernstein, "We can't even say the word [AIG]."

A company spokesperson, Nick Ashooh, confirmed AIG instructed the hotel to make sure there were no AIG signs or mention of the company by staff.

"We're trying to avoid confrontation, keep our profile low," said Ashooh. "Some of our employees have been harassed."
Harassed?  We should rise up as one, and slay them.  We save their asses, and this is our thanks.  Call your "representatives" and bitch.
Add a Comment
Please
log in
to post a comment