The Party of Ideas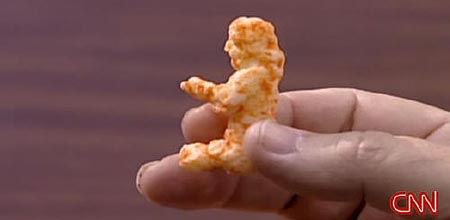 Use this forum to post your ideas about how we can rebuild the party. The best ones as voted by the community may be incorporated in the plan we deliver to candidates for RNC Chairman.
The next RNC Chairman should…
free delivered bags of cheetos
From my experience, I wanted to help spread the message and fight our troops. but it was very tough to do that when I ran out of Cheetos. I had to keep leaving my mom's basement and driving two blocks to the store to buy more. Even worse was when I didn't have the money. How can I fight the libtards without Cheetos?
Stop having sex with men in public bathrooms
I mean, seriously. It's bad publicity. Go on craigslist and have your shame-filled, down-low gay sex in the privacy of a stranger's bedroom.
say the words "Hussein," "Ayers," and "Rev. Wright" a lot
I mean, like, every time he opens his mouth
Get some really nifty stormtrooper uniforms
You know, like the kind Lee Marvin and Charles Bronson wore in "Dirty Dozen". Chicks dig a man in a uniform. And the swastika is SO COOL!
more cowbell!
clearly, the GOP did not attack Obama enough, was not aggressive enough with pro-life, pro-gun, pro-war, anti-homosexual rhetoric. We also need to purge the party of any remaining moderates so that Americans can be presented with a stark, clear choice between the parties.
Acquire the Ark of the Covenant
The Bible speaks of the Ark leveling mountains and laying waste to entire regions. An army which carries the Ark before it… is invincible.
Listen to Bill Kristol a lot more
I mean, he was right about Iraq and he was right about Sarah Palin. This guy can do no wrong. Let's hire him as RNC Chairman!
pray for rain! Rain of Biblical Proportions!
(All suggestions appeared Thursday night, subsequently deleted.)
Young Republicans Push Internet Organizing Priority [Ambinder]
Jesus Cheetos [CNN]
Add a Comment
Please
log in
to post a comment