Nobody Could Have Predicted …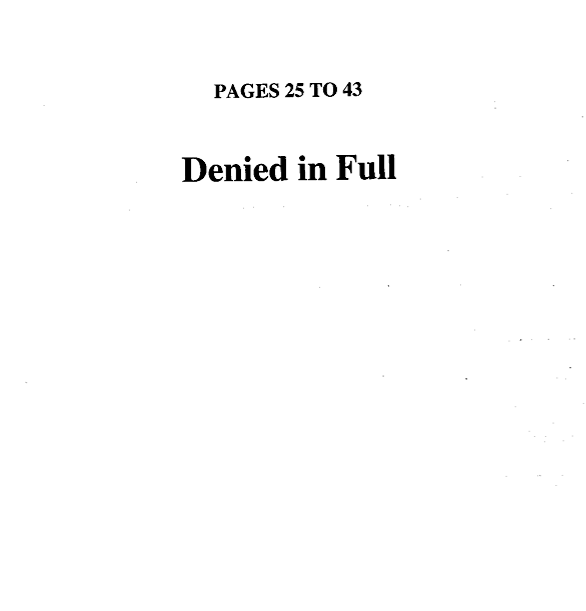 In today's episode of NCHP, we once again find the Bush administration hard at work hiding shit that we're supposed to know about:
The Treasury Department has hired three outside firms this week to help administer its $700 billion, taxpayer-funded bailout of troubled banks. But some key details of those contracts remain a mystery.

The agreements with Bank of New York Mellon Corp. and Simpson Thacher & Bartlett LLP that the Treasury Department posted on its web site each had blacked-out paragraphs in the sections dealing with compensation.
Keep in mind, fellow Stinquers, that the costs of the accountants, law firms, and bankers that will be cleaning up after the Bush administration's administration of our economy will be over and above what cash we're injecting into the banks and insurance companies we now own.
More on this latest outrage after the jump.
Nobody could have predicted that the Bush administration would be sneaky and secretive:
When the Treasury Department's bailout czar provided an update this week on the government's $700 billion plan to rescue troubled financial institutions, he vowed that it would be an "open and transparent program with appropriate oversight."

The next day, the Treasury Department put out an announcement about a major bailout-related contract with Bank of New York Mellon Corp. that [also] fell short in the transparency department.
C'mon, really?
The copy of the agreement that was made public had blacked-out paragraphs in the section covering Bank of New York Mellon's compensation. If the Treasury Department is unwilling to disclose the particulars of that — or even the general outline of the compensation scheme — that raises questions about how it will treat disclosure of other bailout transactions.
Once again I am tempted to grab a pitchfork and a torch and take to the streets.  Fucking rapist banker fucks.
Add a Comment
Please
log in
to post a comment