McCain Supercollider Collapses Space-Time Continuum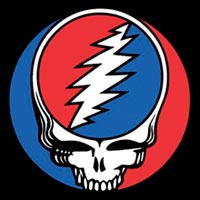 Sunday morning:
Sen. Lindsey Graham (R-S.C.), one of McCain's closest allies, said on CBS' "Face the Nation" that the Arizona senator was weighing a plan "along the lines that now is the time to lower tax rates for investors — capital gains tax, dividend tax rates — to make sure that we can get the economy jump-started."…

Graham said the campaign would discuss a plan Sunday, and he expected McCain to offer "a very comprehensive approach to jump-start the economy by allowing capital to be formed easier in America by lowering taxes."
Sunday afternoon:
Aides to Sen. McCain said no decisions have been made about whether to propose significant new initiatives or what options would be most effective, but they said he will remain focused on the economy.
Sunday night:
Despite signals that Senator John McCain would have new prescriptions for the economic crisis after a weekend of meetings, his campaign said Sunday that Mr. McCain, the Republican presidential nominee, would not have any more proposals this week unless developments call for some.
Years from now it'll be said that if you remember McCain's campaign, you weren't really there.
Adviser Says McCain Has Tax Cuts in Mind [WSJ]
Add a Comment
Please
log in
to post a comment