Strategy Session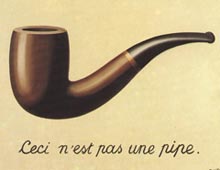 So, basic opinions about Tailbunny are locked in.  Her debate was a loss — notwithstanding the expectations game.  The only way opinions on her become unlocked is if she does an actual, honest-to-God interview with somebody who is not a raving talk-show loon.
And as we have seen, Black Eagle is pwning Geezer on the whole economic meltdown thing.  The unemployment numbers are locked in, as is the fact that Dubya has seen the economy go down, hard.  Thus, the third debate with DJ Bob "Where You At, Fort Worth?" Schieffer is probably not going to do Geezer much good.
And thus: Tuesday night may just be for all the marbles.  It'll be in Nashville, with "undecided" voters asking questions.  This being the South, you'd have to think that the MAVERICK will have a home-court advantage.  But, after the jump, I have a thought on what Barry can do — particularly because McCain has announced that the last month will be all about the 60s radical, the slumlord, and Rev. NAH NAH NAH. In short: jump that bastard — take the last club out of his hand and (rhetorically) beat him with it. Barry — BOOMAYE.
If Barry has the stones and the skill to carry this off, this may seal it:
"Sen. McCain, over the last few days, your campaign has said that it intends to change the subject away from the mismangement of the last eight years and the economic meltdown that you, as the Chair of the Senate Commerce Committee, did nothing to change — meaningless oversight, no regulation. So let's talk.
"When I learned about Rev. Wright's comments, I voiced my disappointment. When he continued, I disowned him. Meanwhile, I have denounced Bill Ayers' involvement in a terrorist group — whose operations occurred when I was in the second grade — and I have not said a word to him in years. Virtually nobody in America will ever hear from either of them again. Nor will people hear from, or care about Tony Rezko again. He's going to jail. Good.
"But the American people, if you become President, will hear from Phil Gramm and Rick Davis, who had a hand in creating the financial mess affecting millions of homeowners and investors, and who are now running your campaign. And they will care about continuation of failed Bush policies by them and others in your inner circle, as America sinks further into a hole it should not be in. When will you disown them? When will you disown the policies that have driven this great country to the brink of total ruin?"
This would certainly do a lot to blunt the effect of the continuous loop the the McCain people are going to run over the last few weeks of the campaign. There's no way that Barry can fail to respond — the droning of these attacks will, if unchecked, evaporate this lead and, perhaps, permit the Republicans with getting away with it… again.
But then of course John McCain is an honorable man, as evidenced by his experience as a POW, so Barry's screwed anyhow.
Thoughts on how Black Eagle can knock out the Geezer on Tuesday are most welcome.
Add a Comment
Please
log in
to post a comment