Pestorking in Space!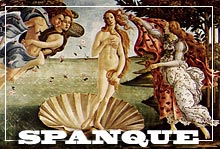 Straight outta Indecent Proposal, somebody offered Virgin Galactic — Richard Branson's really high ballooning effort — one meelion dollars to film a porno in the heavens.
But Branson, declining to play Woody Harrelson, turned down the opportunity to start recouping his $100 million investment.
We're disappointed, but we understand — we've read those 2001 toilet instructions, after all, and you don't want to send in a CSI crew with Spunk Detectors to clean up the mess in the cabin afterward. But this is the 21st century, gawdammit, and next year's Barbarella remake is a pale substitute for the real thing.
Add a Comment
Please
log in
to post a comment