The Candidate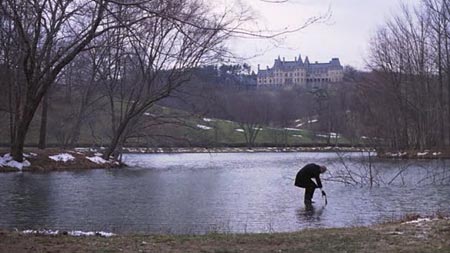 Steigler: Mr. Gardner, uh, my editors and I have been wondering if you would consider writing a book for us, something about your, um, political philosophy, what do you say?
Chance: I can't write.
Steigler: Heh, heh, of course not, who can nowadays? Listen, I have trouble writing a postcard to my children. Look, uh, we can give you a six-figure advance, I'll provide you with the very best ghostwriter, proofreaders…
Chance: I can't read.
Steigler: Of course you can't! No one has the time! We, we glance at things, we watch television…
Chance: I like to watch TV.
Steigler: Oh, oh, oh sure you do. No one reads!
Add a Comment
Please
log in
to post a comment